The Leaders Update is a publication generated after each LWVC board meeting to inform our members about LWVC activity. If you are not yet subscribed to receive Leaders Updates, please contact the LWVC office. To view past Leaders Updates, please visit the Leaders Update archives page.

May 2020
Schools & Communities First
Advocacy and Our Work on Legislation
LWVC's Criminal Justice Committee
Voter Service
Sample Bylaws Changes for Annual Meetings
Treasurer Kudos
Join the Local League Coach (LLC) Program
LWVC/EF Post Board Summary
President's Letter
Hello League Leaders,
Whew!  Now that the initial heart pounding over the COVID 19 pandemic has eased a bit we realize we can function as individuals and League members. We all are changing the way we live, work, and shop. We are conducting personal life and official business by teleconferencing.  We are figuring out how to adapt League's traditional way of conducting business, voter education, and advocacy work to the need for physical distancing. 

This November election season is shaping up to be an unusual one and it's barely started.  Pursuant to the recommendations made by League and other groups (thanks to a lot of work by our Deputy Director Dora Rose and staff) all voters will receive vote by mail ballots. This change and others that are in the proposal stages creates a great need to educate voters on the nuts and bolts of participating in this election. See the Voter Service Update for more detail.
There is much going on in advocacy even though the Legislature was not in session for two months. It is now running Zoom hearings on select bills and stressing about the state budget. See the Advocacy Update for details on what is happening.  Plus redistricting in local communities is starting with the choosing of applicants for local redistricting commissions. League is involved with the Fair Political Practices Commission's Digital Transparency Task Force.
The Schools and Communities First campaign is kicking off on June 9, 2020 with an online press conference.  Thank you for the time and effort your Leagues expended on obtaining signatures so that we could get to this point.  It's time to celebrate a little and then get to work to show Californians how this is a long term piece of building economic recovery. 

And now for some housekeeping issues…
First, the LWVUS Convention will be online June 25-27.  It is time to think about delegates to the convention.  Please fill out this spreadsheet that helps you determine the number of delegates your League is allotted and to let us know of any unfilled spots.  Just find you League's name and fill in the columns.
Secondly, after the heart pounding over Annual Meetings eased, our internal League bylaws experts have suggestions for changing local bylaws.
We improvise, remain flexible and strong so that League will continue to empower voters and defend democracy.  Thank you all for your hard work and dedication.  Now let's wash our hands for 20 seconds and get to work!
Carol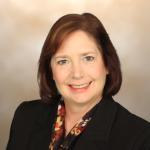 Schools and Communities First
Save the date for a Tele-Townhall on Tuesday, June 9th, 5:30-6:30 pm (Spanish) and/or Wednesday, June 10th, 5:30-6:30 pm (English). More details will be coming soon. We'll celebrate qualifying for the November 2020 ballot, and kick off our victory campaign.
Now More Than Ever!
Schools & Communities First is a critical piece of ensuring California's long term recovery. The immediate relief measures by the state and federal governments are equally important – but they are short term. We need Schools & Communities First to provide the long-term funding for our critical local services – schools, public health care, first responders, and the county elections departments working to ensure the security and trustworthiness of the November election.
Find more about the campaign work, including what you can do right now here.

Advocacy and Our Work on Legislation
The COVID-19 pandemic shut down Sacramento for two months and the results, like the May budget projections recently released by the Governor, are likely to be dire. The revenue shortfalls due to the pandemic response will mean no new programs and significant cutbacks.

With a truncated schedule and slashing of numbers of bills that will be advanced — the Legislature is limiting much of its work to responding to COVID-19, housing and homelessness, and wildfires. We will continue to monitor those bills that move forward in this new, fast-paced and hectic session, and advocate for those bills in which we have positions.

Current priorities:  LWVC will expend a great deal of energy into crucial advocacy related to developing a new statewide plan for the November elections: lwvc.org/news/league-advocates-help-california-voters-safely-cast-ballots-november-presidential-election
In addition to campaigning for the Schools and Communities First ballot measure, we will work on the League co-sponsored legislation to Free the Vote, ACA 6 (freethevoteca.org). The other League-sponsored Racial Justice AB 2200 (Kalra) is being held back for next year's session.

Advocacy on Water Issue
Local Leagues in Santa Barbara and the Santa Maria Valley and the LWVC joined with 43 other organizations to urge the Water Board to either deny or at least hold off acting on an Application for Aquifer Exemption, until the United States Geological Survey (USGS) completes its current study on possible groundwater contamination in the Cat Canyon acquifer.
Operators in the Cat Canyon Oil Field in Santa Barbara County had applied to the State Water Resources Control Board for an Aquifer Exemption that would allow them to add around 500 new wells drilled directly through the Santa Maria Groundwater Basin, which is relied upon by surrounding communities for drinking water and agricultural operations.
Although this was a local/regional issue, LWVC was concerned about setting a precedent  that the State Water board could allow aquifer exemptions without first determining whether a nearby aquifer that is a source for drinking and irrigation water could become contaminated.
Board Action on November Ballot Measures
The final list of November ballot measures will not be final until some time in late June, and until then, the Secretary of State will not assign the Proposition Number to the measures.  Still, several have been qualified.  At the May meeting, LWVC Board voted to
1)      Oppose a referendum effort to overturn a 2018 law that replaces money bail system;
2)      Oppose an initiative that would restrict parole for non-violent offenders and allow felony sentences for certain offenses treated as misdemeanors;
3)      Oppose requirements for transferring property tax base to replacement properties
Redistricting
The delayed deadline for the Census means that redistricting – both state and local – will also be delayed. The LWVC is part of a coalition that is working to ensure that the revised schedule ensures sufficient time for public input.
If you are interested in helping ensure adherence to the rules in your local area, please hhutchison [at] lwvc.org (subject: redistricting) (contact Helen Hutchison.)
Digital Political Ads - We need your members' expertise
The California Fair Political Practices Commission formed a Digital Transparency Task Force to look at digital political ads. LWV San Francisco member Jennifer "JDub" Waggoner is serving for LWVC and Katie Zoglin of LWV Los Altos-Mountain View Area is our alternate. They invite your members to join a member-to-member GoogleGroup about digital political ads. The next Task Force meeting is scheduled for May 29 from 2-4pm online (agenda). The Task Force welcomes public comment: contact the Commission Assistant at (916) 322-5745 (voice), CommAsst [at] fppc.ca.gov (e-mail) and ADACoordinator [at] fppc.ca.gov. Email jdublwv [at] gmail.com and ktzoglin [at] gmail.com to get involved with the League's work in this area.

LWVC's Criminal Justice Committee
LWVC adopted a new position on Criminal Justice at last year's state convention.  The position represents best practices that provide enhanced transparency and accountability, save lives, and foster trust between communities and the various levels of the justice system. The position came about thanks to a statewide committee of League members which looked at positions from other state and local leagues, and did extensive research and interviews.  That group continues to work on criminal justice issue.  Members meet monthly and shares resources and ideas on a broad list of topics in the LWVC Criminal Justice Reform Google Discussion Group.  (Click on this link if you would like to join.)
One key area of focus this year has been on the implementation of AB 392 (Use of Force), which went into effect on January 1, 2020. The new law changes the standard for use-of-force policy from "reasonable" to "necessary." Local Leagues are encouraged to work in coalition with other community organizations to engage their elected officials and law enforcement to ensure the implementation of this new standard in their local communities.  If your League is interested in working on this, and other CJ areas, contact the Committee by emailing criminaljustice [at] lwvc.org.

The Committee is interested in learning about criminal justice issues that are priorities for local leagues.  Please share your ideas here: forms.gle/Stzaa21khcXG8vqj6. This survey will guide the Committee's work in the coming year. 
Other Committees
On-going state committees working actively on advocating for League positions include the Water Committee and the Climate Change Task Force.

Additionally, a new Homelessness Task Force, formed last year, is working to better understand, study and address the special needs of the unsheltered.  The task force is working to develop a Homelessness Action Policy and identify gaps in our existing positions.  Anyone interested in following their work should contact its chair, Anne Omstead (LWV No. San Diego County)

Voter Service

The coming election is the first one in which all registered voters will receive vote by mail ballots without asking for one.  This is a change for about half of all California voters.  
Other changes are anticipated such as the nature and location of in-person vote centers or polling places, perhaps changes to voter registration deadlines or type of ballots given to the voter  who registers on election day.  As we know running elections is complex. 
California essentially has 58 separate elections.  Some counties use vote by mail in greater numbers than others so voters will be less acquainted with how to handle the ballots and how the ballots are handled once they are cast.  Inaccurate information is floating around in national media.  This leads to a significant need for League and other groups that educate voters giving them the knowledge and confidence to participate in this election.   
As the Legislature, Governor and Secretary of State finalize the plans for the election we will be developing material for Leagues to use.  
Ballot Proposition Publications
Easy Voter Guide and Pros & Cons will be produced for an estimated 9-10 ballot propositions.  At the present time both publications are slated to be available during the last week of August. 
A lot goes into the writing of pros and cons and some of it is not in League control. The official proposition list is not available until June 25.  We can make educated guesses but we do not know for sure. Ballot arguments are submitted on July 5.  The final fiscal impacts of the propositions will be posted on the Voter Information Guide on July 21.  While preliminary numbers exist, given the economic changes in the last few months, there will be changes to some of them.
LWVC is exploring how to produce high quality proposition videos.  There are many factors, including financial ones.  As we learn how this works we will keep you informed.
Please take this quick survey to help us learn how your League plans to distribute Easy Voter Guides.


Sample Bylaws Changes for Annual Meetings
The following are suggested bylaws changes to allow teleconferencing of League meetings, all League meetings.  Once the adrenaline stopped pumping over the emergency and the need to retool meetings, we realized that many League bylaws do not precisely require in person Annual Meetings and that there are many situations (earthquakes, wildfire, flood, etc.) that can make in person meeting impractical and/or impossible. If the option is written in the bylaws, there is no need to establish or require a definition of emergency or extraordinary circumstances before a virtual meeting can be used.  
The below articles are in reference to the Model Bylaws (which were reviewed by legal counsel when they were first created) that many local League bylaws are based upon.  If your individual Leagues are not based on the Model, you should still be able to find the appropriate articles to amend.  
Article VIII
Membership Meetings and Voting Rights
Amend by inserting:
Section 2. Virtual Meetings
One or more members may participate in any meeting by teleconferencing, videoconferencing, and similar electronic equipment, so long as all participants in the meeting can simultaneously hear and communicate with each other.  This is acceptable for all meetings, including board meetings, membership meetings, and the Annual Meeting. Business in virtual meetings will be conducted in the same manner that meetings conducted in person are, including the same notice and quorum requirements.
Re-number the succeeding sections.
Local Leagues should also besure that the amendment article has section 2:
Article XIII
Amendments
Section 2. When required by law or amendment of the LWVUS or the LWVC bylaws, these bylaws may be amended by the board of directors.
The above is important because on occasions such as when LWVUS changed the membership age requirement some Leagues waited until the annual meeting to make the change even though it is not necessary. 


Treasurer Kudos
As most local Leagues have a fiscal year end of June 30, we wanted to recognize the local Leagues that completed all the necessary filings with the Internal Revenue Services, Franchise Tax Board, Attorney General and Secretary of State for the fiscal year 2019 as confirmed by the appropriate agencies website. We do know that some local Leagues are or have completed the filings recently and we thank you for your follow through.  This list excludes the MAS units since they are included with the LWVC and LWVCEF filings—which were also completed.  Let's hear it for all Treasurers' and other League members who do the important administrative work.  Any questions on what needs to be done? Please see this League Government Filing publication or contact jcanfield [at] lwvc.org.
| | | |
| --- | --- | --- |
| Alameda | North Orange County |  San Luis Obispo County |
| Butte County | Oakland |  Santa Barbara |
| Central Orange County Area | Orange Coast |  Santa Cruz County |
| Diablo Valley |  Orange County ILO |  Sonoma County |
| East San Gabriel Valley |  Piedmont |  South San Mateo County |
| Fresno |  Redding Area |  Southwest Santa Clara Valley |
| Los Altos/Mountain View Area |  Sacramento County |  Tulare County |
| Los Angeles County ILO |  San Bernardino Area |  Ventura County |
| Napa County |  San Diego |  Whittier |
| North County San Diego |  San Joaquin County |   |

Put Your LWVC Expertise to Work – Join the Local League Coach Program!
Are you a good listener? Do you like helping people? Do you believe there is more than one way to get things done?   Well, then, the volunteer Local League Coach Program offers you the opportunity to share your skills!
While the work of an LLC can vary depending upon the local League(s) the LLC supports, the main duties include:
Responding to calls for assistance
Keeping abreast of the local League activities through their publications and staying in touch with the local League leadership
Arranging for training such as an annual board orientation.
The goal is for each LLC to support two or three local Leagues and to connect each new LLC with an experienced one as a mentor.  Training is provided to the LLCS and to ensure that consistent information is disseminated among all local Leagues. 
Is your interest piqued?  Please send an email to Jacquie Canfield jcanfield [at] lwvc.org by June 15, 2020. LLC trainings are being scheduled for early summer.

May 2020 Post Board Summary
LWVC/LWVCEF Boards of Directors Meetings
May 16, 2020 – Electronic Meeting
IMPORTANT DATES TO CALENDAR:
June 25 – 28, 2020 – LWVUS Virtual Convention – Registration Required
(Check LWVC President's Update and the LWVUS website for up-to-date information)
LWVC MEETING SUMMARY
The LWVC Board of Directors acted as follows:
GOVERNANCE AND ADMINISTRATION
Ratification of Special Meeting Actions
May 4, 2020 – LWVC Executive Committee – Discussion of Personnel Matters.
Merger Request of LWV Los Angeles and LWV Glendale/Burbank
Approved the Proposed Merger of the LWV Glendale/Burbank with the LWV Los Angeles.
Appointments
Lisa Ratner (LWV Palo Alto) as a Local League Coach
Jennifer Waggoner (LWV San Francisco) as LWVC Representative to the FPPC Digital Transparency Task Force
Katie Zoglin (LWV Los Altos/Mountain View) as LWVC Alternate Representative to the FPPC Digital Transparency Task Force.
BUDGET AND FINANCE
The March 2020 LWVC Financial Reports were received and filed.
PROGRAM AND ADVOCACY
Conducted an initial review of anticipated November ballot measures
Received an update on the Schools & Communities First Campaign.
LWVCEF MEETING SUMMARY
The LWVCEF Board of Directors acted as follows:
GOVERNANCE AND ADMINISTRATION
Ratification of Special Meeting Actions
March 30, 2020 - LWVCEF Executive Committee –SBA Cares Act
April 1, 2020 – LWVCEF Board of Directors –SBA Cares Act
April 18 2020 – LWVCEF Executive Committee – Cares Act Resolution
May 4, 2020 - LWVCEF Executive Committee – Personnel Matters.
BUDGET AND FINANCE
The March 2020 LWVCEF Financial Reports were received and filed.
VOTER SERVICE
Discussed possible changes related to the November 2020 election proces
Caroline de Llamas
LWVC/EF Secretary
cdellamas [at] lwvc.org