2020 Anne Rudin Scholarship winner announced!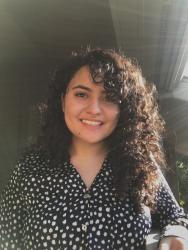 Giselle Sanchez and she is a Master of Public Policy and Administration student at CSUS.  The Scholarship Committee received may superb Letters of Recommendations for Giselle.  She is currently working with the Senior Policy Research Committee studying homeless issues.  Giselle's goal is to be an elected official serving at the local or state level. 
We honor this outstanding student and leader.
Anne Rudin Scholarship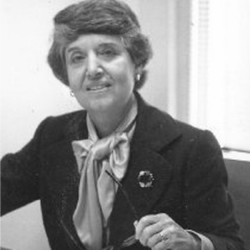 The League of Women Voters of Sacramento County is a nonpartisan organization working to encourage the active and informed participation of citizens in government and to increase the understanding of major public policy issues. 
The League established the Anne Rudin Scholarship Fund to commemorate the accomplishments of former Sacramento Mayor Anne Rudin and to enable other women to pursue higher education in the fields of public administration and public policy.
Anne Rudin served both as President of the League of Women Voters of Sacramento and the League of Women Voters of California. She then became a member of the Sacramento City Council for twelve years, and Mayor of Sacramento from 1983 to 1992. Anne Rudin is the first woman to be elected Mayor of Sacramento.
2020 Anne Rudin Scholarship Application (due 9/30/2021)
Questions? Please contact Nancy Compton at (916) 600-1992
or at scholarship [at] lwvsacramento.org