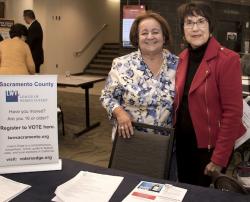 DIVERSITY.           Diversity refers to population groups that have been historically underrepresented in socially, politically, or economically powerful institutions and organizations. These groups include but are not restricted to populations of color, such as African Americans and Blacks, Latinx, Native Americans and Asian Americans. They may also include lesbian, gay, bisexual, and transgender populations, people with disabilities, women, and other groups.
EQUITY          Equity takes into account that people have different access to resources because of system of oppression and privilege. Equity seeks to balance that disparity.
INCLUSION.         Inclusion is an ongoing process, not a static state of being.  Inclusion refers to the degree to which diverse individuals are able to participate fully in the decision-making processes within an organization or group.   While an inclusive group is by definition diverse, a diverse group is not always inclusive. Being aware of unconscious or implicit bias can help organizations better address issues of inclusivity.


LWV United States
Resources
Articles
Books
Between the World and Me,

 Ta-Nehisi Coates

Blindspot: Hidden Biases of Good People

, Mahzarin Banaji

Blink: The Power of Thinking Without Thinking,

 Malcolm Gladwell

Braving the Wilderness, 

Brené Brown

Everyday Bias, 

Howard Ross

The Hate You Give, Angie Thomas

The Hillbilly Elegy

, JD Vance

Predictably Irrational: The Hidden Forces that Shape Our Decisions, 

Arielly, Daniel

Waking Up White, 

Debby Irving

The Warmth of Other Suns

, Isabel Wilkerson
Audio