Location
Rolling Hills AMC
Torrance
California
90505
California US
Wednesday, October 23, 2019 -

7:30pm

to

9:15pm
The movie is sold out, but we still have a few tickets left.  If you are interested in going, contact the webmaster: webmaster [at] lwvtorrancearea.org
If you reserved a ticket, please pay Cinda $10/ticket.
P.O. Box 964
Torrance, CA 90508
After the 2008 election, a secretive, well-funded partisan initiative poured money into state legislative races in key swing states to gain control of their redistricting processes and used high-tech analytics to dramatically skew voting maps based on demographic data.  The result is one of the greatest electoral manipulations in U.S. history, one that poses a fundamental threat to our democracy and exacerbates the already polarized atmosphere in Congress and state houses across the country.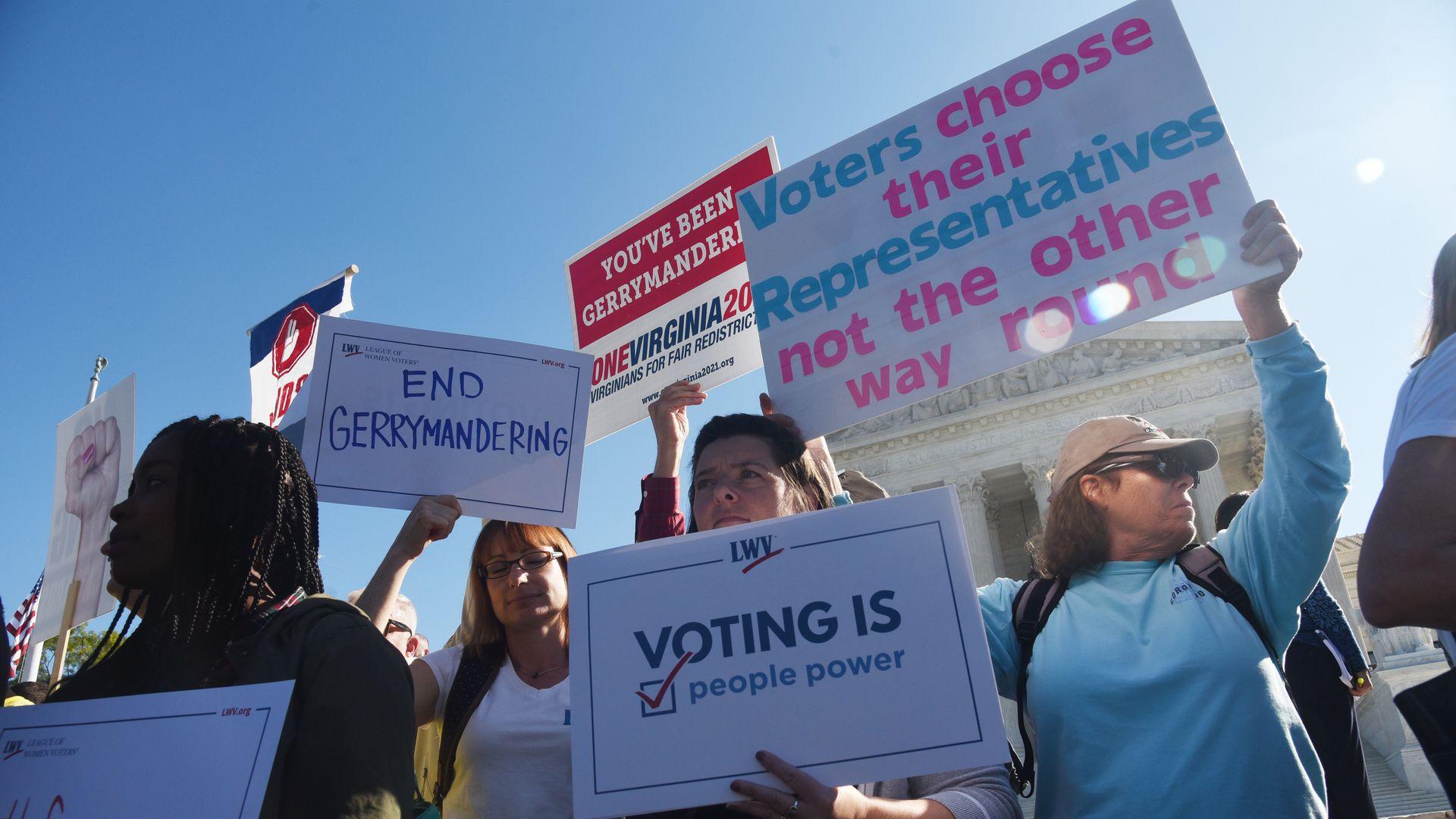 "SLAY THE DRAGON is the most important political film of the year, and it may prove to be one of the key political films of the decade." – Owen Gleiberman, Variety
"It's a movie about gerrymandering, and it doesn't matter how unappealing the word sounds or how nerdy it seems, it's THE most important thing to watch right now on any screen." – Helen Highly, Indiewood
"If anything, this film should be a lesson that the will of the people will eventually prevail, even if all seems lost." – Matt Cohen, Washington City Paper
Language: English
Length: 1 hr. 40 min.
Email from Randy Berler of the South Bay Film Society:
I am hoping you can help me spread the word about this film and encourage everyone you know to attend.  Please also share it with everyone involved with the League of Women Voters.

Tickets do not go on sale until Oct. 2, but if groups such as yours would like to buy blocks of tickets ahead of that time by check, I am willing to make that an option.

5 months before it opens in N.Y. and L.A.!
Tags: