Call for 2019 Voter Service volunteers! 
Voter service activities are in full swing for 2019 and always need volunteers for voter registration, publishing our Voter's Guide, and our candidates forums.
Top photo: Member Alice Hurd leads a discussion of a ballot issue at an election forum.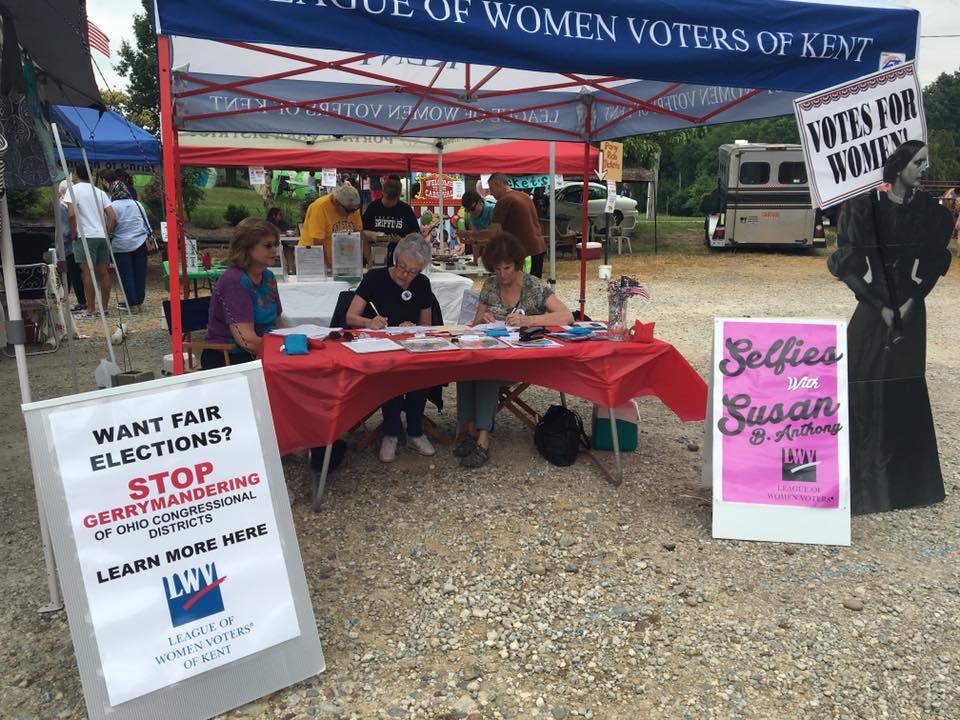 At the Kent Lion's Sweet Corn Festival registering voters and providing voter education. Members Stacy Yaniglos, Judith Makens and JoAnn Tercek-Mowrey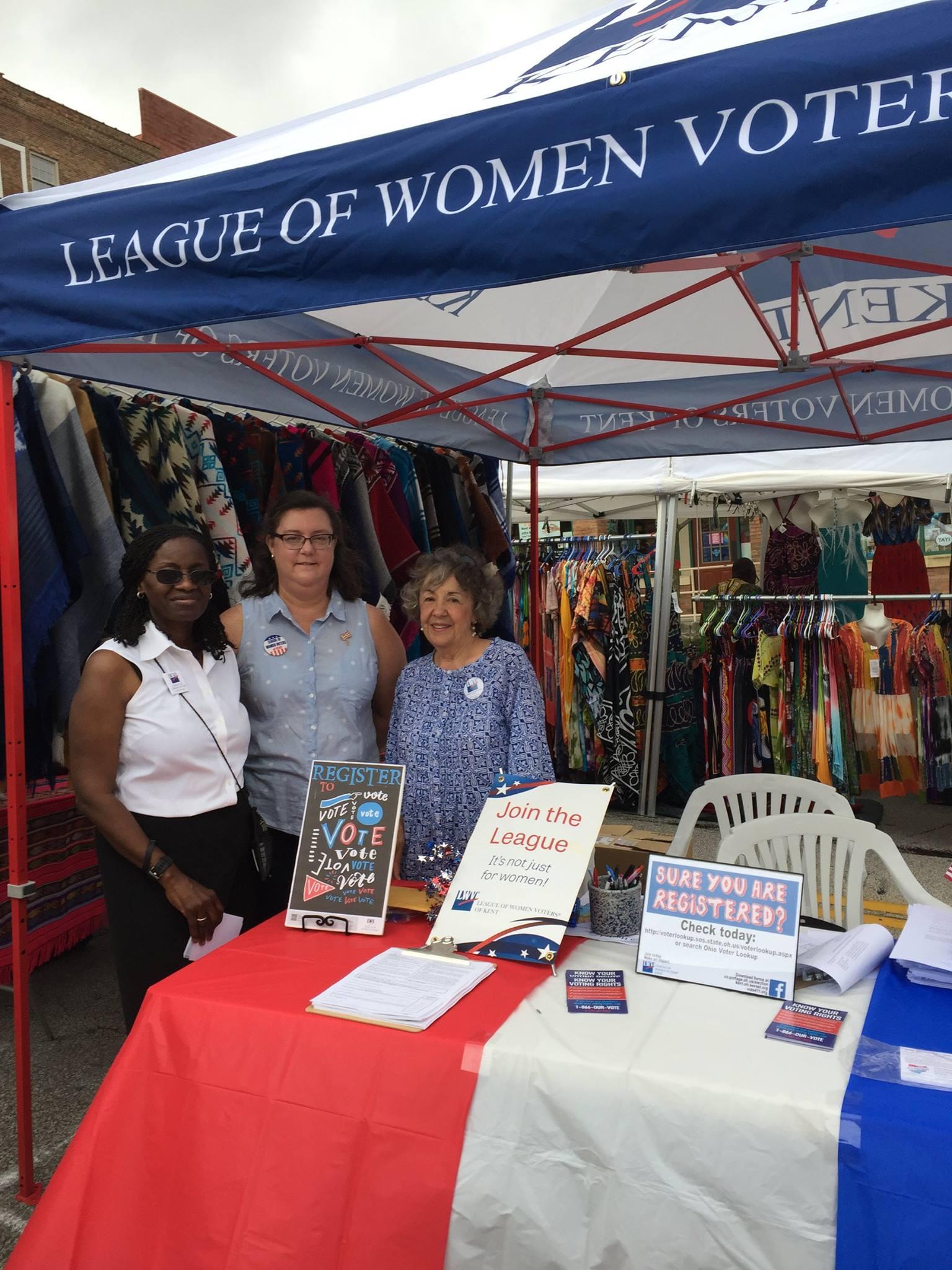 Voter registration and voter education at the Kent Heritage Festival, Deobrah Austin Sanders, Terrie Tarchinski Nielsen and Bonnie Hawk.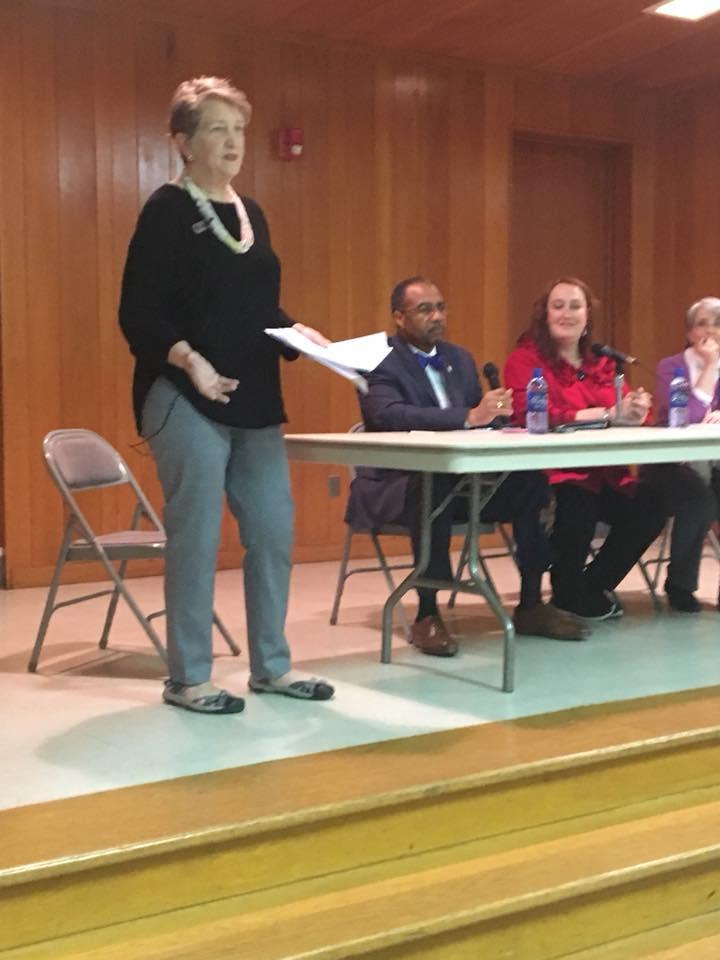 Member Barb Hipsman leads a forum on the eliminatino of gerrymandering.