Statement by League of Women Voters of Texas President Grace Chimene on Election Changes Needed Needed to Deal with COVID-19
We are all very concerned about the growing COVID-19 health threat to our local communities, all of Texas, the nation, and all the nations of the world. The Leagues of Women Voters across the country and in Texas are particularly concerned about protecting our citizens' ability to participate in elections and maintaining our democratic way of life. Voters should not have to choose between voting or protecting their health. 
Most everyone's fear quotient is escalated. States have begun postponing elections in Ohio, Georgia, Louisiana, and now even Texas. We also witness much confusion. Just as there is no uniform agreement regarding the size of groups to avoid -- 10, 25, or more -- there are no uniform approaches to conducting the safest elections for the remainder of this year.  
One thing we know, our country has never cancelled any election in similar times. Not in the Civil War or World War II. Not even during the Spanish Influenza pandemic, when amid the 1918 midterm elections for Congress, more than half a million US citizens perished, despite quarantines. American voters have shown up for each one. Previously some have suggested postponement or cancellation of the General Election in Presidential selection years. The subject was researched as recently as 2004 because of the possibility of a terrorism attack. It was clear then there are multiple reasons we cannot eliminate those elections. Our upcoming November election must go forward.
While the medical community is coming together to share their best and brightest ideas to deal with this pandemic, the voting rights and elections community is championing clear-headed proven actions to assure our history of citizens' participation in governance. 
LWVTX offered a series of suggestions our Governor and Secretary of State should consider to keep our elections vital and safe. The value of each of these actions do not place either party at an advantage, and have been proven elsewhere. 
We have no crystal ball, but based on today's knowledge, we do not see a significant reduction in the virus threat by May or June when Ohio, Georgia and Louisiana go to their postponed primary polls. We also believe it very prudent for the Governor and Secretary of State to prioritize setting preparations in motion for safe elections for the remainder of this year. 
The League of Women Voters of Texas strongly urges Governor Abbott and Secretary of State Hughs to commit to take the actions below. The time to act is now.
1.  Strongly promote Ballot-by-Mail for any individual 65 or older, and all eligible citizens with disabilities that qualify them for a mail-in ballot. The Governor's recent COVID-19 proclamation implies that ALL registered voters should be eligible. Drop-off stations at any polling location should also be required. 
2.  Promote this voting at home option and the early voting option to lessen crowds on Election Day. 
3.  Promote county expansion of the number of trained poll workers and election judges to cover absences and therefore prevent closure of polling places, and to provide additional assistance for handling mailed ballots. A creative statewide campaign to encourage individuals to respond to this need would be invaluable. 
4.  Assure the availability of needed hygiene supplies to counties for conducting the election. Polling place hygiene is especially critical.
5.  Provide leadership to heavily promote voter registration by mail, and quickly implement voter registration through the State's Texas.gov portal in this emergency. 
6.  Collaborate closely with local election officials statewide to provide up-to-date polling site location information online, and commit to posting any polling place changes on the SOS public-facing website VoteTexas.gov within 3 hours of those changes. 
7.  Emphasize the need for accurate polling place wait-time web postings on Election Day.
March 17th, we witnessed primary elections in the time of COVID-19 in Florida, Arizona and Illinois. More people voted in Florida in person and by mail than they did in 2016, even with the lack of campaign activities just before the election. 
We have seen elected officials in states step up on behalf of voters to mandate precautions for poll workers, partnering across the aisle, and calling for more flexibility in voting. These actions demonstrate our ability to come together as a country. Our top priority must be the health and safety of the American people while simultaneously upholding the rights of all voters. 
LWV-TX encourages Texas election officials at all levels to continue the conversation about how best to protect voters while also ensuring our fundamental right and privilege to vote.
Just as generations before us have met the challenges of their times, so shall we, and the League of Women Voters of Texas is committed to ensuring our elections remain safe and accessible for all. Our citizens still demand participation. We cannot let them down. 
Grace Chimene, president League of Women Voters of Texas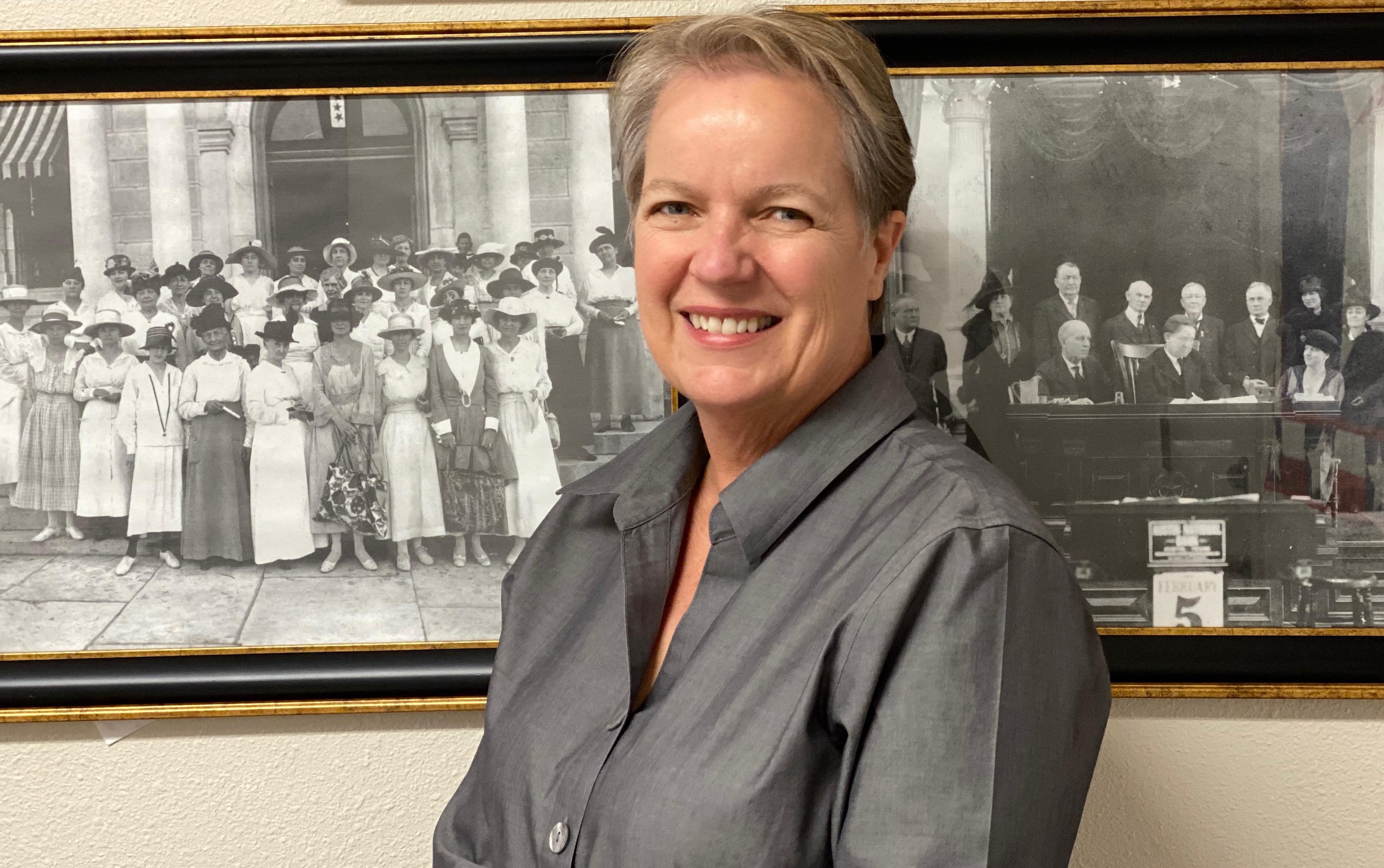 Grace Chimene is a retired pediatric nurse practitioner. Chimene joined the League in 2012 and has served on the LWVTX board since 2014. She specializes in the use of technology to support the League's mission of empowering voters and defending democracy and creating partnerships to advance the mission of the League - to empower voters and defend democracy. 
The League of Women Voters of Texas represents over 10,500 grassroots advocates across the State of Texas. The Texas League has been "educating and agitating" since 1919. The League is a nonpartisan organization - it does not support or oppose any candidates or parties. Instead, the League encourages active and informed civic participation in government and increased understanding of major public policy issues. The League of Women Voters' nonpartisan Voters Guide is highly respected and sought after by voters in local and statewide elections in Texas. 
League to which this content belongs:
Texas