"Voting is a powerful expression of our citizenship and tool in the hands of the people to transform our communities," commented Sherrilyn Iffill, a law professor and president and director-counsel of the NAACP Legal Defense Fund (LDF) at the UT LBJ School of Public Affairs last week. We have worked with LDF on a number of voting rights lawsuits over the years.
Confession time. I have actually not voted yet! I have been so busy with the League' Voters Guide, Get Out the Vote and Election Protection efforts that I put off voting. Now I get to vote today - Super Tuesday Election Day in Texas! I'm looking forward to standing in line with all my fellow patriotic procrastinators and casting my ballot. 
If you too are voting today, print your personal ballot created with the League's online Voters Guide at 
VOTE411.org
.
The Texas primary is when we get to choose the candidates to represent our party in the General Election. Research and vote for the best candidates in all offices national, state and local. Remember the importance of down ballot candidates. Think about how each elected official impacts our lives and community. Go out and vote!
I know if you are reading our Action News now, you are also Empowering Voters and Defending Democracy in Texas. 
Thank 
YOU
 so much!
Grace Chimene, President LWV Texas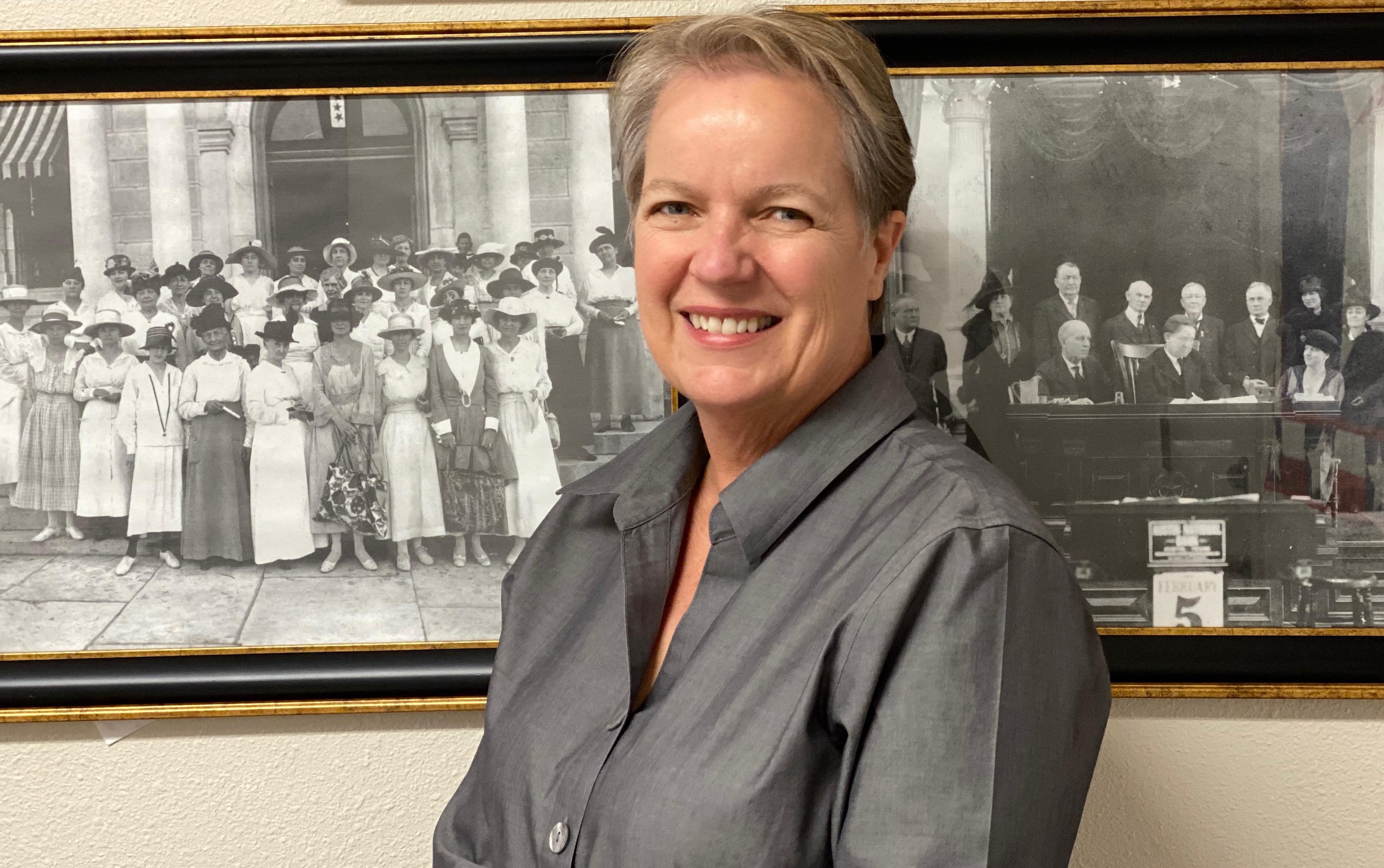 Election Protection
The Texas League is a lead partner in the Election Protection Coalition. If you experience or witness any problems at the polls call:
866-OUR-VOTE (866-687-8683) English

888-Ve-Y-Vota (839-8682) Spanish

888-API-VOTE (888-274-8683) English, Mandarin, Cantonese, Korean, Vietnamese, Bengali, Urdu, Hindi, and Tagalog

844-YALLA-US (844-925-5287) Arabic

301-818-VOTE (301-818-8683) American Sign Language (video call)

888-796-VOTE Disability Rights Texas 

 

Making Democracy Work Benefit Dinner April 18, 7-9pm
Join us and support our mission of empowering voters and defending democracy in Texas at the League's annual Making Democracy Work Benefit. Renowned suffrage historian Jessica Brannon Wranosky will interview Historians about "Political Intellectuals, Texas Women's Voices in the Twentieth Century."
Jessica Brannon-Wranosky, Ph.D
.
 is a well-recognized suffrage historian in Texas and in the U.S. She is the Distinguished Professor of Digital Humanities and History in the Department of History at Texas A&M University-Commerce. She 
will lead a discussion on women's activism, organizing, intellectual public space and lobbying in Texas history. The panel will include:
Dr. Merline Pitre
, 
Professor of History and former Dean of the College of Liberal Arts and Behavioral Science at Texas Southern University. She is the author and editor of numerous books about African American history in Texas, including Black Women in Texas History.
Dr. Cynthia Orozco
, 
Professor of History and Humanities at Eastern New Mexico University. She is considered one of the earliest historians to work on Mexican American women's history. She is the author of numerous books about Mexican American and Mexican American Women's history in Texas
Cecilia Gutierrez Venable
, 
archivist and curator for the Sisters of the Holy Spirit and Mary Immaculate and the Historian for the Texas NAACP. She was recognized by the recent Texas State Historical Association meeting for her new book 
Texas Women and Ranching
.
The League of Women Voters of Texas will also be recognizing two outstanding advocates in Texas:
Raise Your Hand Texas
is being recognized for hosting the "For the Future" series of 45 candidate forums and town halls and coordinating with local Leagues across Texas.
Stephanie Swanson
is being applauded for her leadership on redistricting in Texas. She has crisscrossed the state to engage community partners and local Leagues to prepare citizens to provide input at House and Senate Redistricting Committees Public Input Hearings.
For more information about the event and the program, 
click here
.
To purchase individual tickets, a table (or 2) or a sponsorship, 
click here
.
League to which this content belongs:
Texas